ThriveCart Templates That You Can Import With A Single Click
Shift is a bundle with hand-crafted conversion-optimized ThriveCart checkout, upsell and success templates.
It's for the busy entrepreneur who wants to get up and running quickly without the pain-in-the-butt feeling of, "I don't want to spend my valuable time designing a checkout".
And I totally get that, To be honest, I created these templates to scratch my own itch. You know, I'm the co-founder of a successful online course platform and I'm constantly testing every part of our funnel.
These templates are results of many iterations (and my obsession with design—but that's a story for another time 😜).
Here's one of the ThriveCart designs I tested with a campaign we ran recently. Mind you, this was a closed campaign to a smaller portion of our email list (hence the 83) impressions and there were multiple pricing tiers (as we all use as a strategy, am I right?).
The cool part about this campaign is that the original checkout design looked pretty good and had a clear offering (I blurred out some stuff for obvious reasons).
This original design was created by me when we moved over from WooCommerce to ThriveCart.
And jeeeez louis, if you ever had to move a critical part of your online business, you know how hectic things can get. I was all over the place for that first week, so I kinda "rushed" these initial designs out the door.
Things have obviously settled down now, and with the launch of this campaign, I figured it was time for something new and hopefully better converting.
So I sat down and got to work.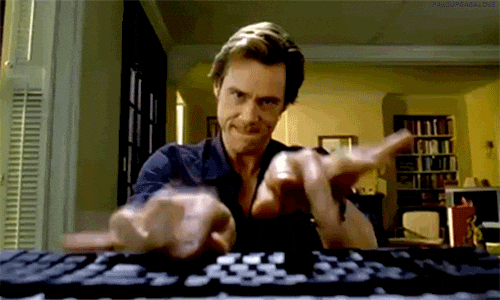 I ended up with a design that had a statement at the top of the page that clearly states what the customer is about to sign up for. Along with a non-distracting sidebar with all the features.
The order form pops out beautifully because of the shadow. And the blue headline compliments the Complete Order button just the right amount. i feel like Gordon Ramsey, explaining one of his dishes 😂.
What I'm trying to get at is, that these ThriveCart templates are versatile enough for any product. And the ThriveCart team made it a breeze to import templates.
The next step for me (and hopefully for you) is to make single tweaks to the checkout. Change the headline, change the button color—yada yada yada and slowly move your way up. Heck, if you have a ton of traffic you can even test multiple checkouts at once.
Look, I've laid the groundwork. Now it's up to you to up your ThriveCart game, sell more products, and get a higher conversion rate.
Questions? Let me know in the chat, I'm happy to help.
What do you get?
10 responsive and conversion-optimized ThriveCart templates that you can import with a few clicks.
A short to the point video that shows you exactly how to import a design and edit them.
How to import ThriveCart templates?
Importing a ThriveCart checkout, up-sell or success page is incredibly easy.
1. You need a share URL for the design. It looks similar to this format: https://thrivecart.com/share/randomstring.
2. Under the product settings in the Checkout 👉 Design tab, click the button that says 'Import another design'.
3. This will fire up a window where you can paste the link that we copied in step 1.
4. That's it!
Can I use these templates for clients?
Most def! The only thing you can't do is re-sell them.
Do you have a money-back guarantee?
Yes, we have a 30-day money-back guarantee. Just send us a message in the chat (log in if you don't see a chat). Kindly describe your issue with the product (or other reason), this will help us improve the product in the future. You can read our full refund policy here.